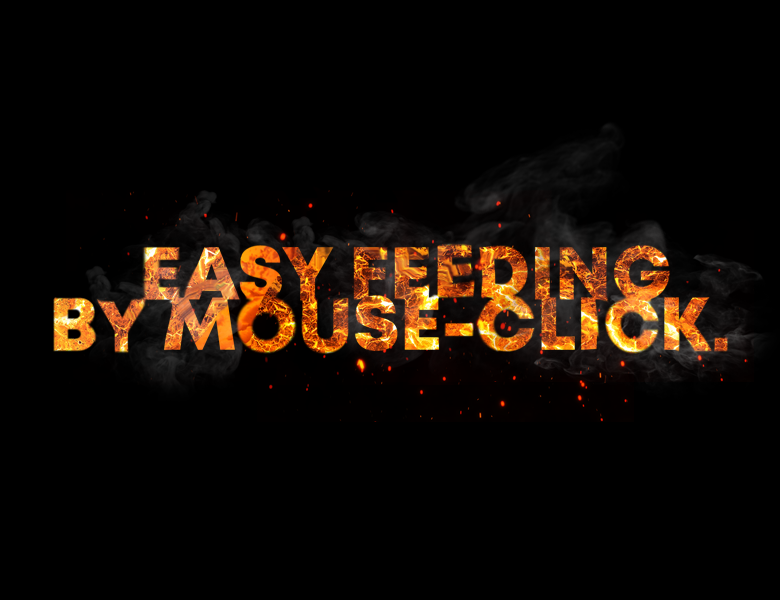 Granule and
powder feeders
Robotic feeders for granules
Let's be honest: when it comes to robotic feeding systems, we feel really confident. As one of the world's leading companies for casting auxiliaries, INTOCAST offers automated granule feeding – regardless of continuous casting machine type and, of course, for all sizes.
Our robotic feeding systems, however, can do a lot more than only feed granules and powders. Through displaying calibrated consumption measurements, it is guaranteed that constant feeding of the respective products is performed onto steel bath level in the mold. At the same time, used quantities are captured and stored. In this way, you are always in full control of your process.
As per your request, we develop robotic feeding systems for any slab, billet, thin slab or beam blank application. A single robotic feeder is able to simultaneously feeding granules or powder to all six strands of a billet caster.
Equipment extensions and additional machine features are attachable to the robot system, facilitating pneumatic conveying of granules from big bag to mold. Silo systems can be provided that permit easy switch-over when conveying and feeding different casting powder types. In another option, a link between control room and robot is supplied to enable remote control of feeder functions via mouse click from the caster control station. Operators are no longer required to be present at the mold which drastically improves work safety standards. Supervision of constant feeding of granules is performed by video cameras. This additional feature is a significant step towards "no-man-casting".
Induction sensors can be fitted into the molds of billet and bloom caster for fully automated conveyor operation. The device is able to differentiate between steel, slag and casting powder and can therefore automatically maintain constant thickness of the casting powder layer.
We will gladly assist with finding the best fitting solution for you! Contact us, we look forward to receiving your call or mail.